She is a Dutch Textile artist specialized in vigorous, mainly woven wallhangings and Mixed Media embroidery. Her work is a celebration of the abundance of nature with all its many colors and structures. She works intuitively and combines various techniques and materials to express her love of nature and its life giving force.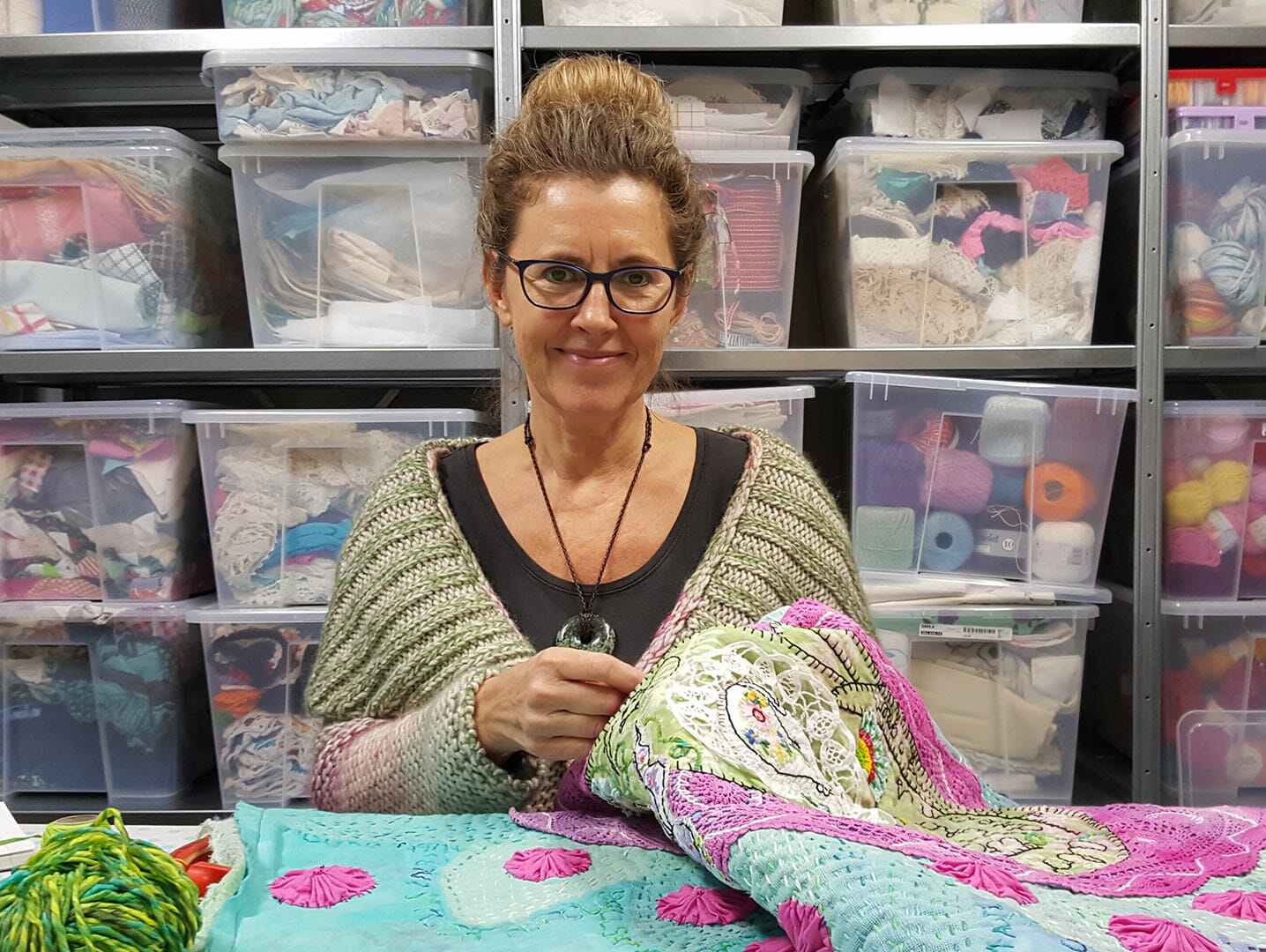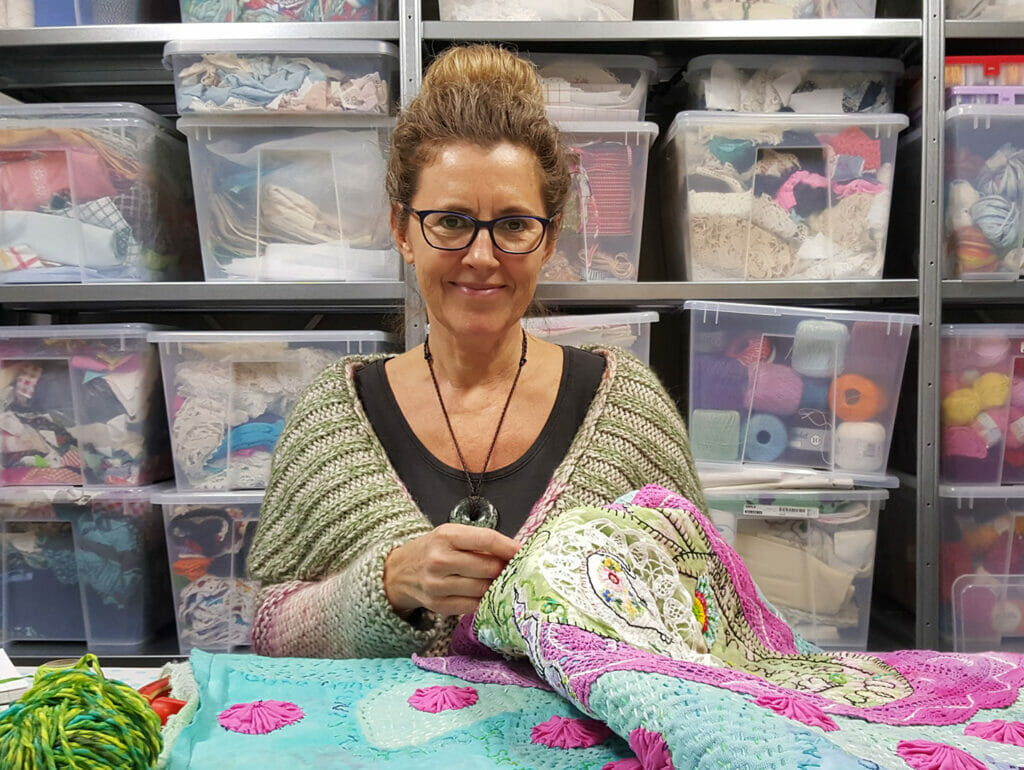 Her daily walks through nature sometimes bring her unexpectedly in places in which it seems  no hand of man has yet intervened, where everything is growing, flowering and decomposing undisturbed. It is this feeling she tries to catch in her luscious weavings. Wild nature, a seemingly chaos full of life, full of power, abundant. The vigor, the roughness, but also the delicacy and fragility in all details.
For her textile collages she often uses abandoned textiles with a history, like old French linen and old embroideries. This is her canvas that she paints and prints with her drawings and pictures. By embroidering and adding texts which pop up while working, she connects these stitch by stitch to a new entirety.
By working in series intuitively Marie-Louise explores and expresses in her art her inner landscape. Her aim is to evoke emotions in the viewer and to inspire to reflect on these feelings in relationship to one's own inside and surroundings, especially nature.