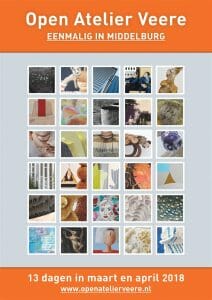 For one time only the OAV Veere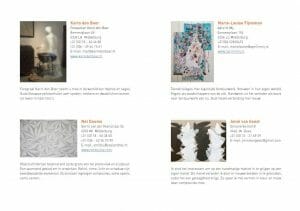 will be exhibiting in the Cloister, Crypt, garden and Loggia of the Monastery of Middelburg, The Netherlands. In these monumental surroundings 34 artists, domestic and from abroad will be showing their artwork and giving demonstrations. On display are glass objects,installations, paintings, photography, jewellery, sculptures, textiles, assemblies and more.
In the loggia on the Monastry Plaza work of the ninety year old born, living and working in Middelburg artist Antoine Mes will be shown.
On april 8 and 14 there will be lunch concerts in a varied programme. The complete programme can be viewed here www.openatelierveere.nl  and GIDShttp://www.openatelierveere.nl/277640833.
Opened from March 29 till april 15 2018. Be welcome and no admission charges.