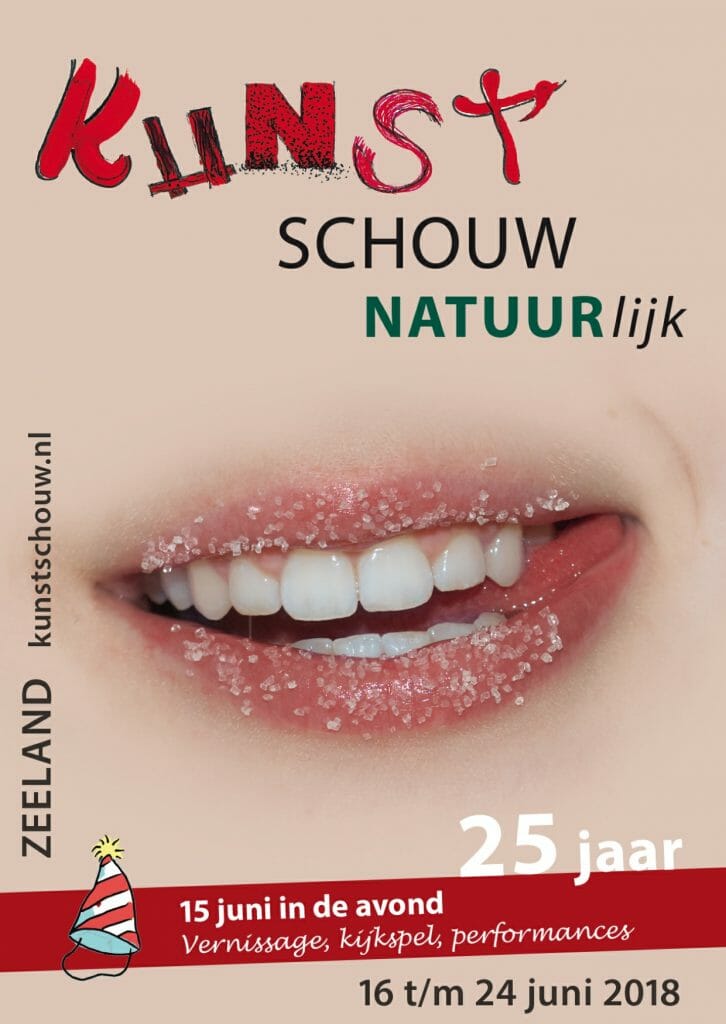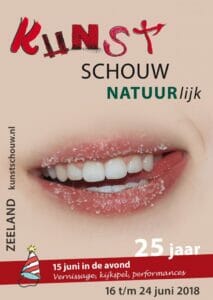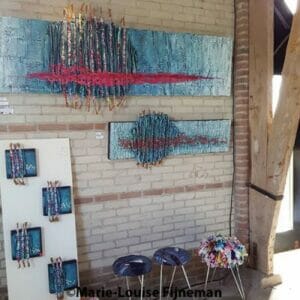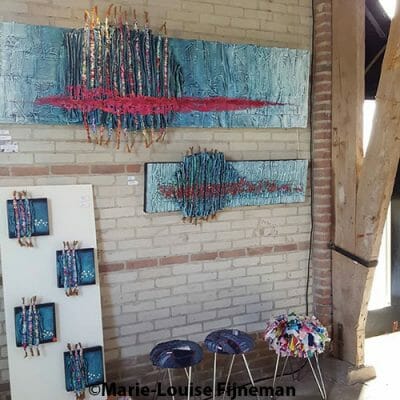 New textile art of Marie-Louise Fijneman can be seen during the Kunstschouw 2018, which is held in june on Schouwen-Duiveland, Zeeland, The Netherlands.
In a beautiful rural surroundings in the diked marche close to Burgh-Haamstede you can find me together with 3 other artists in an old farm at the Oostweg 1 . This location is the home of "Sta op en Schitter", coaching and counseling with horses.
The other artists are Sybrecht Bosker (textiles), Daniëlla Daen (drawings) and Gonny van Wees-Kenter (material art). The exposition is part of the annual Kunstschouw and takes place on about 40 locations on Schouwen-Duiveland from 15 – 25 June 2018. You can visit the locations for free daily from 10.00-17.00 hour.
For more info please check https://www.kunstschouw.nl/bezoekers/info/.